Faculty Retreat 2011 – Students with Faculty:
A Retreat for Success
This year's faculty retreat was held at the Hilton Garden Inn in Schaumburg. About 80 faculty and administrators attended the event.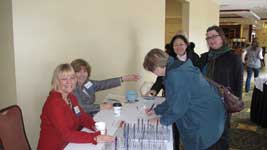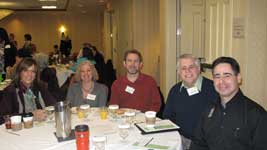 Our first speaker, Dr. Robert Sherfield, gave an engaging and captivating keynote address about Creating an Atmosphere for Success. In the afternoon, Dr. Sherfield facilitated a discussion and instruction on ways to keep students engaged.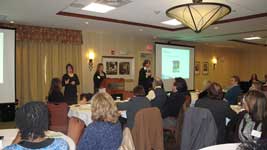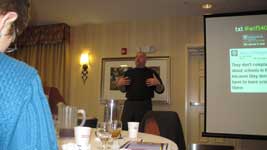 The second speaker for the day was Dr. Jeanne Higbee, a foremost authority on Universal Design and Inclusion in the classroom. Her thought-provolking talk gave our participants ideas about what to keep in mind as we consider each and every Harper student.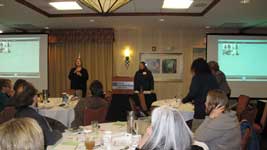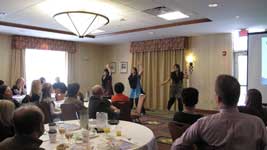 We were fortunate to be entertained by our own Indian Pakistani Dance Troupe which provided a fascinating folk dance, complete with authentic music and costumes. The audience loved it and it gave us a chance to see our students in action!
Our day ended with after-hours social time, where some participants stayed for cocktails, appetizers and friendly conversation - all set to the backdrop of the aucustic guitar music of our own Joseph Wachter.
View more pictures from this year's retreat.
Need help with instructional technology? CII can help.